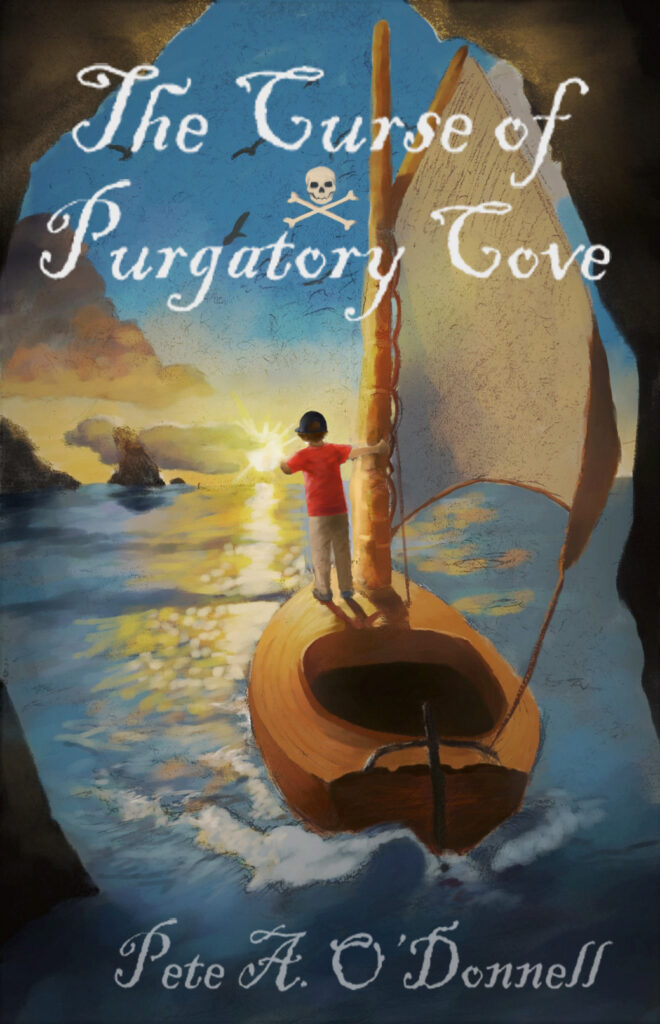 A Pirate Adventure for all ages
The Curse of Purgatory Cove ​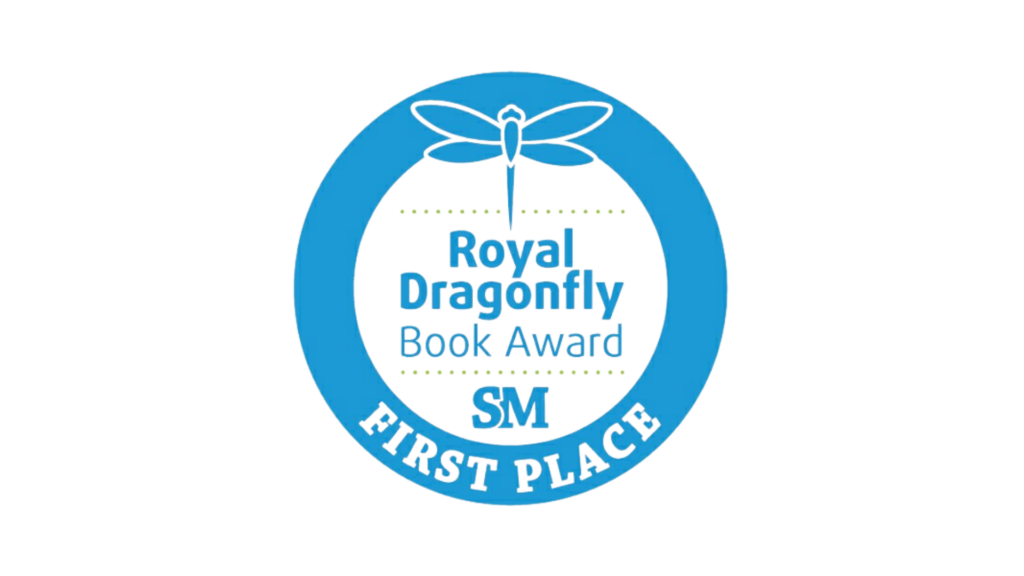 Winner of the 2019 Royal Dragonfly Award for Best New Author.
There are ghosts waiting in the water and Tom has made a bargain with a crazy old man who claims to be a 300-year-old pirate.
Captain Swift wants Tom to find the magic island where he hid his treasure but the paperboy has his own plan, to sail to his dad in Florida before he's sent off to boarding school. So he'll put up with Captain Swift's stories, and his ill-tempered dog, while they fix the little boat that'll take him there.
But what if Tom starts to believe Swift, who knows more about his family than he should? Tom saw the ghosts and now nothing will ever be the same. History and magic collide as Swift tells his tale about the golden age of piracy and how he came to be cursed on the shores of Purgatory Cove.
You can read-a-long to the entire novel
Falling from the sky are two explorers on a mission to save the human race. Spazoid is a robot, spaceship, roadster, and sometimes a submarine, and Sparkie is the brains of the operation. At least that's what he thinks. They're looking for a new home for the popsicle-people, frozen on their mothership. Unfortunately, they have a bad habit of crashing. This time they've come down on Portal's world, a strange planet littered with alien tech and evil creatures. Read along while you listen to the adventure at Illadvisedstories.com, a podcast full of free and funny tales.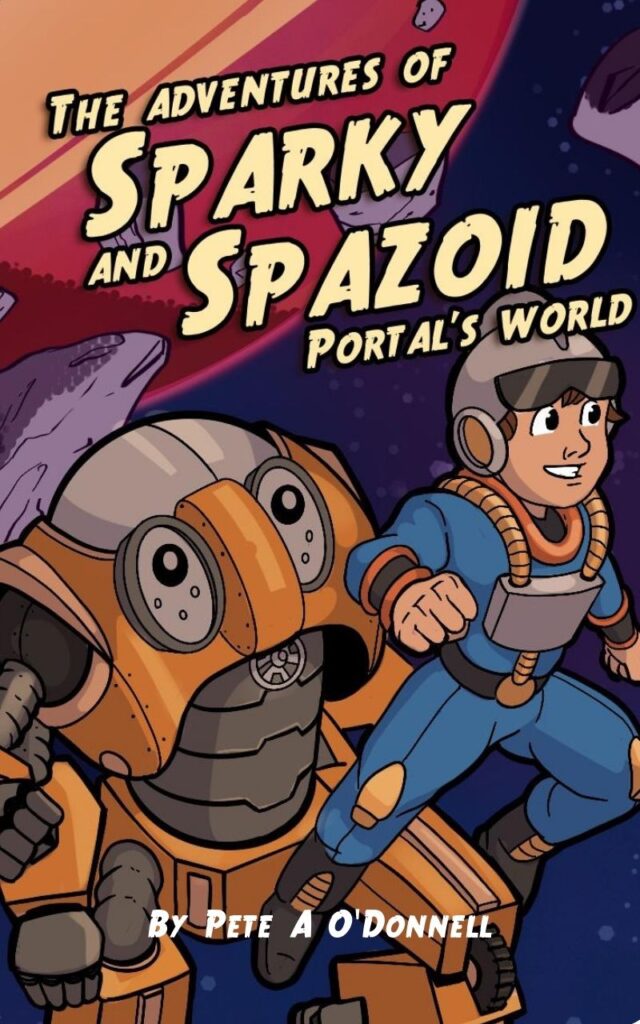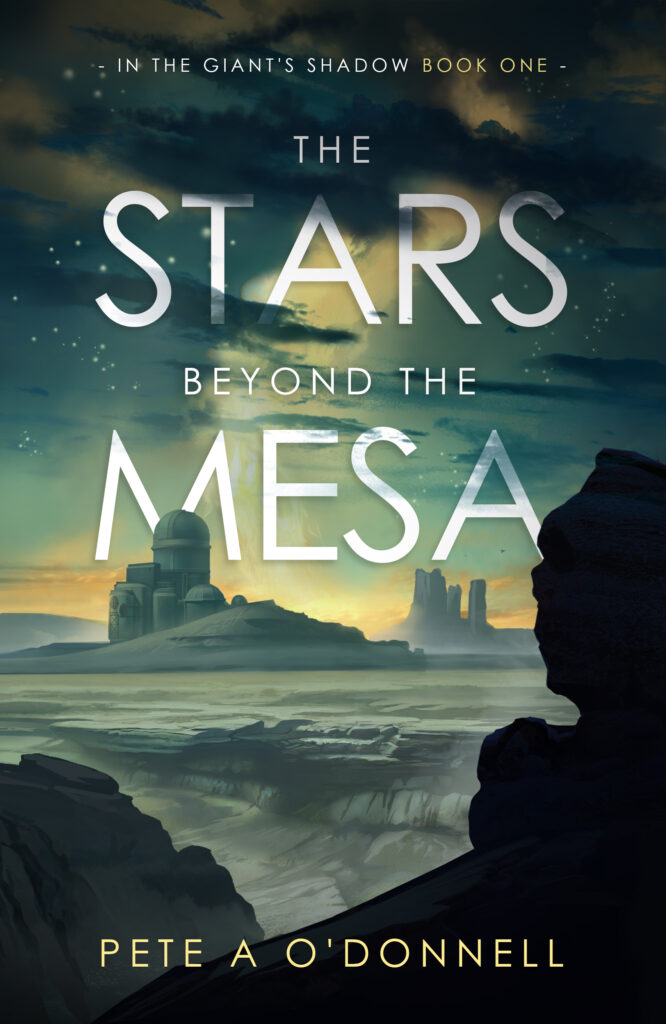 The Adventure begins
In the desert of Northern Arizona at a research facility and an observatory that never opens its doors.
Stranded there for the summer with her distant father and her hyperactive brother, sixteen-year-old Katy is planning her escape. Then the incident happens.
Now she, her brother Ben, and three others, the children of the scientists, must discover what their parents have created, and why strange lights dance across the night sky while people are possessed and attacked by a creature stalking the grounds.
Did their parents push too far? Has something come to push back? Find out in Book One of In The Giant's Shadow.